Administration Center Introduction
Availability: New Administration Center is available since eWay-CRM 6.0.0.
Administration Center allows eWay-CRM administrators to set eWay-CRM as is needed in specific business. This setting is available only to users who are part of the Administrator group.
If you are administrator, Administration Center is easily available by clicking Administration Center in the eWay-CRM ribbon in Microsoft Outlook.

Note: Administration application was predecessor of Administration Center and it is still available in eWay-CRM Outlook. You can easily get to it by pressing SHIFT key and clicking Administration Center icon. Overview of all function can be found in this article: Old Administration Settings.
Basic Controls of Administration Center
If you click the Administration Center icon, your web browser will be opened and Administration Center is automatically loaded.  (In case that you are not a user with administrator rights, you cannot be automatically logged-into Administration Center and you need to type in username and password for user with administrator rights.)
If you are an administrator, you will see this page: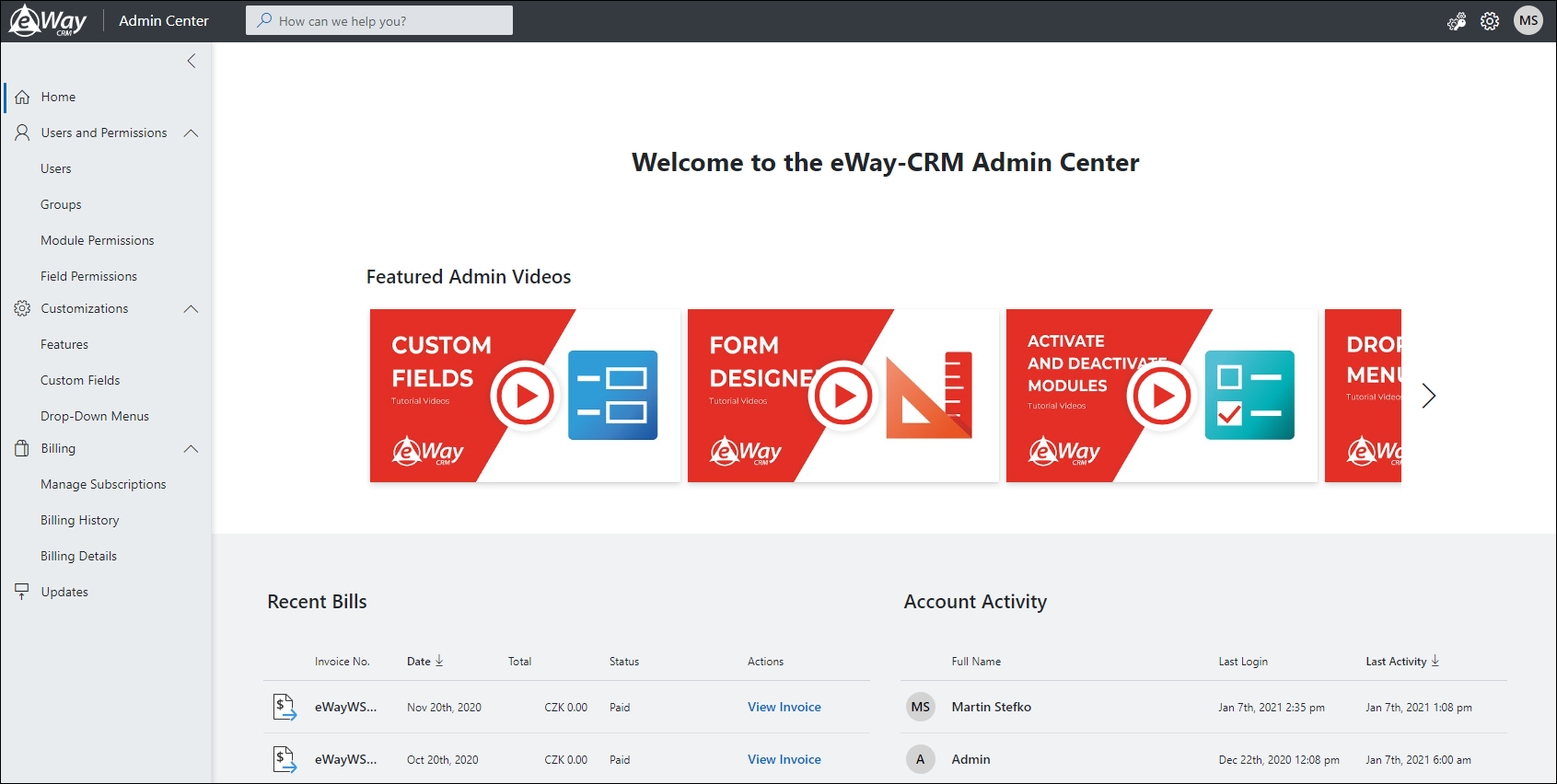 The welcome page allows you to:
Go to videos about eWay-CRM and its usage

Check Recent Bills - invoices for your licenses.
Check Account Activity - users who was logged in recent time
Manual login: You can reach the Administration Center wherever you want from. You just need an online PC and nothing else needs to be installed on this PC. You just take the address of your eWay-CRM web service and add "admin" after the slash, example:
https://hosting.your_domain.com/web_service/admin
User Account
Click your account icon in the top right corner of the page and you will see this panel: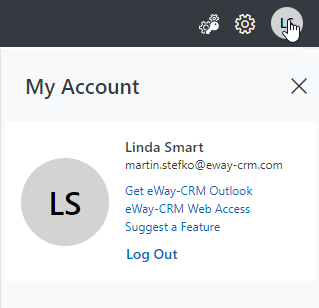 Options in the panel are:
Get eWay-CRM Outlook - link to the installation file.
eWay-CRM Web Access - click to open web page with eWay-CRM Web.
Suggest a Feature - you will be redirected to pages where you can suggest a new function you would like to see in eWay-CRM.
Log Out - you will be logged out from Administration Center.
Searching
The search field is in the top part of the web. You can search on any page of the Administration Center.

Settings
Click the settings icon in the top right corner of the page and you will see this panel: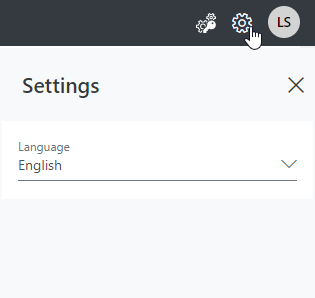 Options in the panel are:
Language - you set the language of Administration Center (English or Czech).
Old Administration Settings
Click the administration icon in the right partž of the web.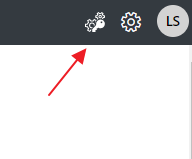 When you click it, old administration application will open, but only if it is installed on your PC.
Left Menu

Menu contains these sections:
Home
Users and Permissions
Customizations

Features (turn on and off specific parts of eWay-CRM)
Fields (manage fields ad create your own)
Workflow

(manage and create workflows)

Billing