Availability: New Administration Center is available since eWay-CRM 6.0.0.
Payment cards can expire, so you need to be able to change payment method and add some new one, or just change billing address of your company. You can do this in the Billing Details section.
The Billing Details section is under Billing in the Administration Center.

You will see this page: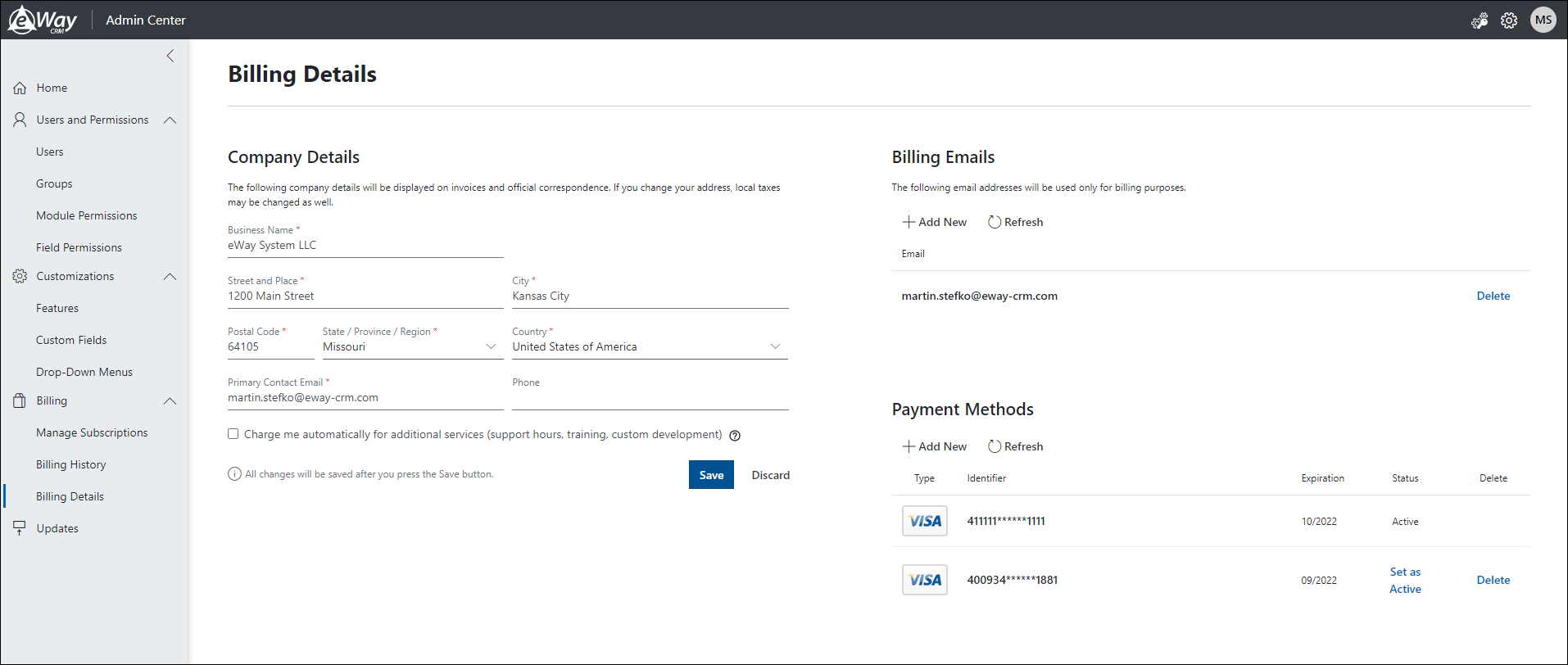 Company Details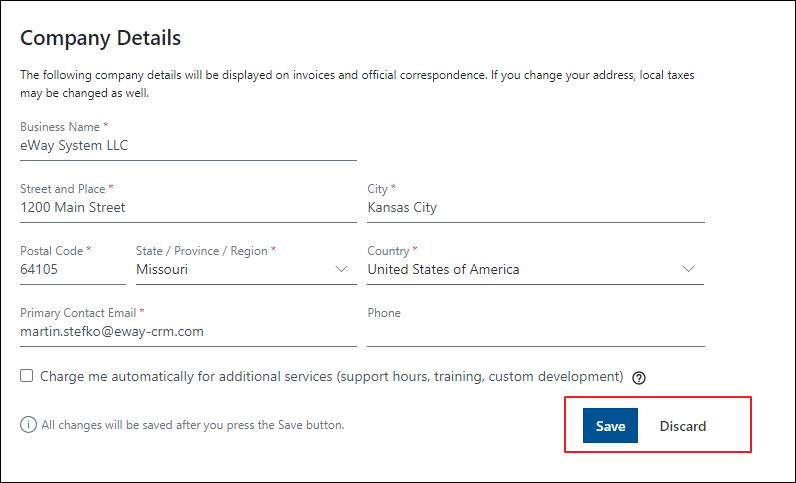 This section allows you to change your company details - each change must be confirmed by clicking the Save button.
Other options:
Charge me automatically for additional services (support hours, training, custom development) - if this check-box is not marked, only subscription of eWay-CRM will be automatically charged, other services will be on the stadandard invoice.
Billing Emails

Here, you have email address where invoices are sent. You can have more than one address.
Payment Methods

| | |
| --- | --- |
| Button/Link | Description |
| Add New | You can add other credit/debit card. Newly added payment method will be automatically set as Active. |
| Refresh | Refresh the list, for example, when some other administrator in your company added new payment method while you have this page opened. |
| Set as Active | Selected payment method will be set as Active. Next payment will be made from this card. Only one method can be set as Active. |
| Delete | The payment method will be removed from the list. Active payment method cannot be removed. |