Incorrect Display of Fonts on Computer With Two or More Monitors With Different Resolutions (High DPI)
Description
Solved issues:
Incorrect Display of Fonts on Computer With Two or More Monitors With Different Resolutions (High DPI)
The user has more than one monitor and each monitor has a different resolution. When he or she moves the Microsoft Outlook window with eWay-CRM from one monitor to another, it can cause inconsistency in displayed fonts and their sizes.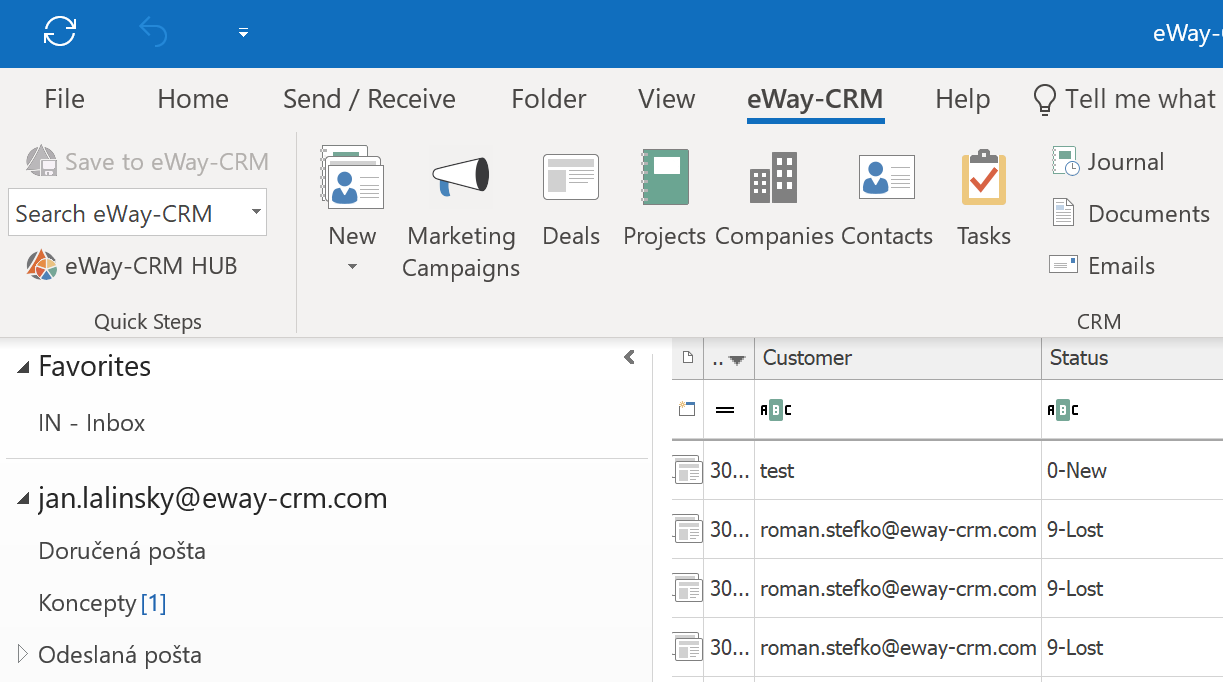 The font size in the list is different from the font size in the ribbon or other Microsoft Outlook parts.
Microsoft Outlook Crashes While eWay-CRM Is Being Initialized or User Tries to Open Module List
When eWay-CRM is loaded in Microsoft Outlook or a user clicks on some module, Microsoft Outlook crashes.
Version
All versions of eWay-CRM
Difficulty
Medium
Resolution
On the bottom of Microsoft Outlook window, you can click Display Settings and select Optimize for compatibility.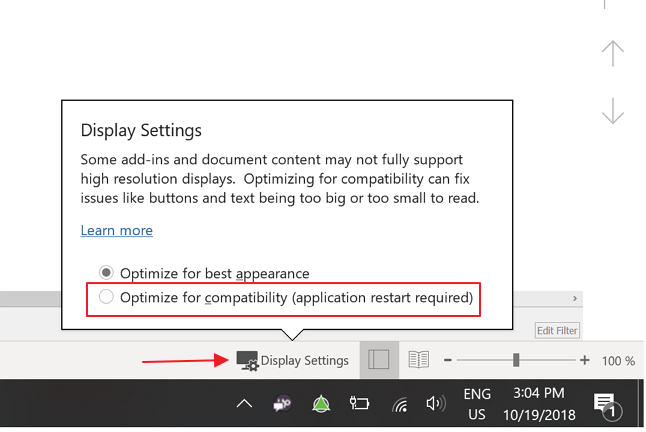 If the button n the bottom of Microsoft Outlook is not displayed, you can go to settings by this way:
Click File tab and then select Options.
In General section, go to User Interface options and click Optimize for compatibility.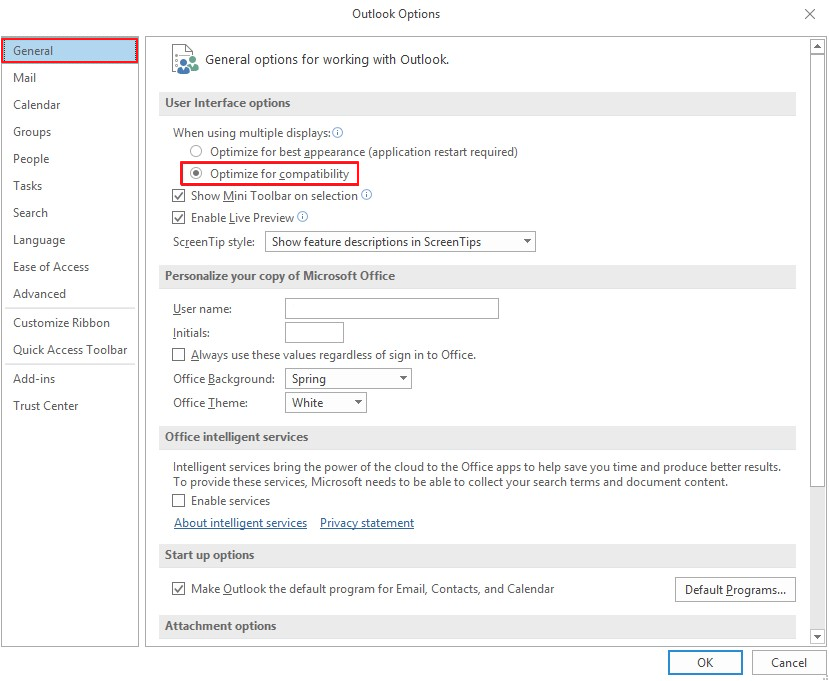 Now, font display should be correct.