Import Contacts and Emails from Microsoft 365
To use import from Microsoft 365, your eWay-CRM must run in our cloud. If you use eWay-CRM on-premises, this feature will not be available.
When you are creating a new eWay-CRM account, you can use the function of importing contacts and emails from a Microsoft 365 account.  When you are in eWay-CRM Online, click Go to > Contacts. In Contacts click Import from Microsoft 365.

In the dialog, you can select a folder to import. It is possible that eWay-CRM Online asks you to log in to your Microsoft 365 account from which you want to import your contacts and emails.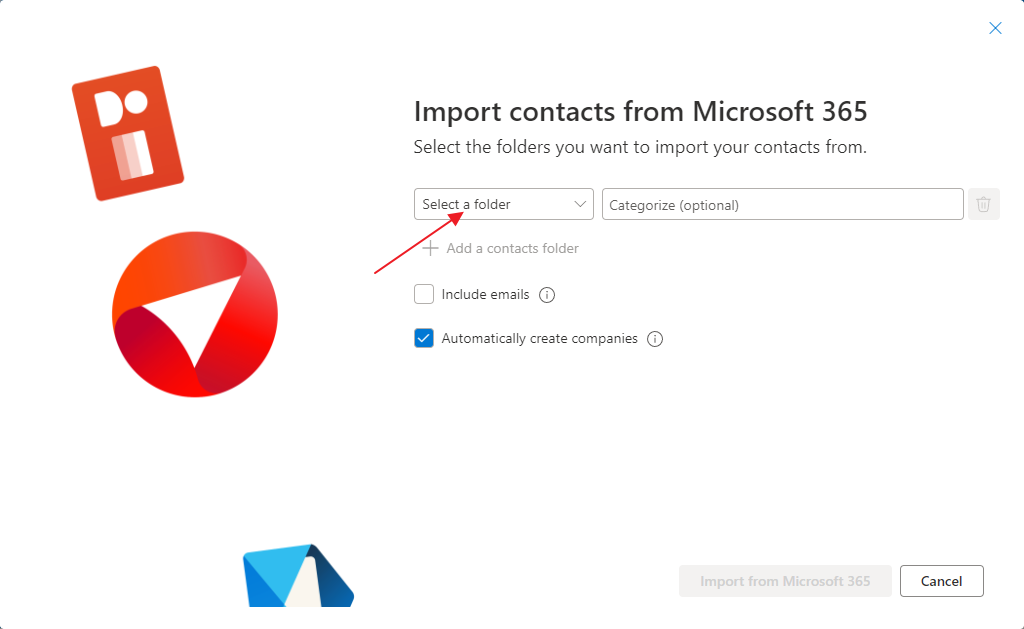 After successful login, you will see folders of contacts as you have in Microsoft 365. Select those folders you want to import. Another folder can be added by clicking Add a contacts folder.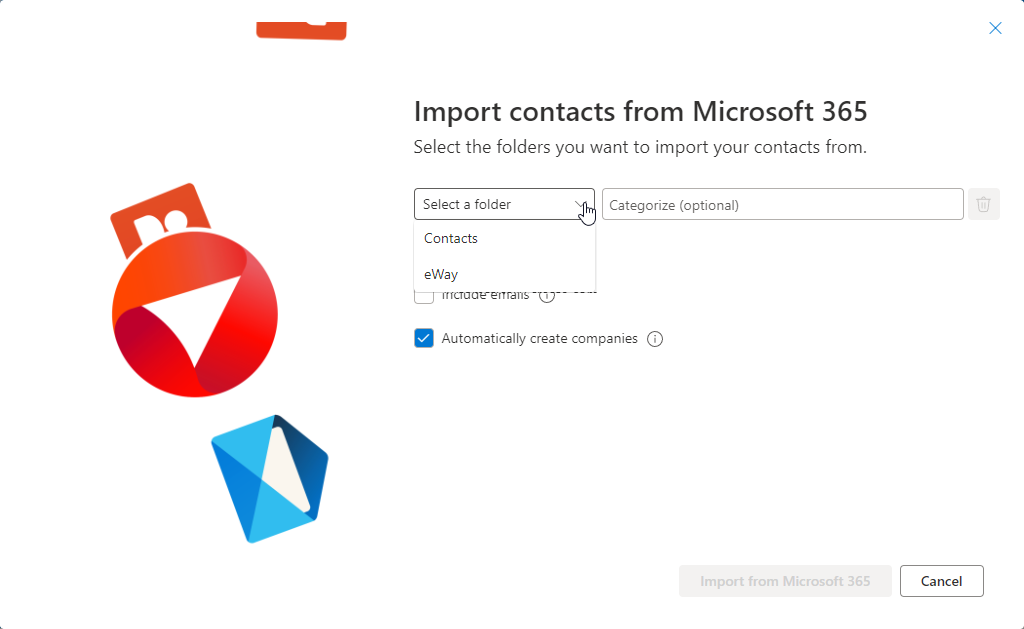 Before import, you have some other options: You can categorize contacts in each folder by different categories to easily recognize them in eWay-CRM. Or click Automatically create companies in eWay-CRM, so companies will be created and related to your contacts in eWay-CRM.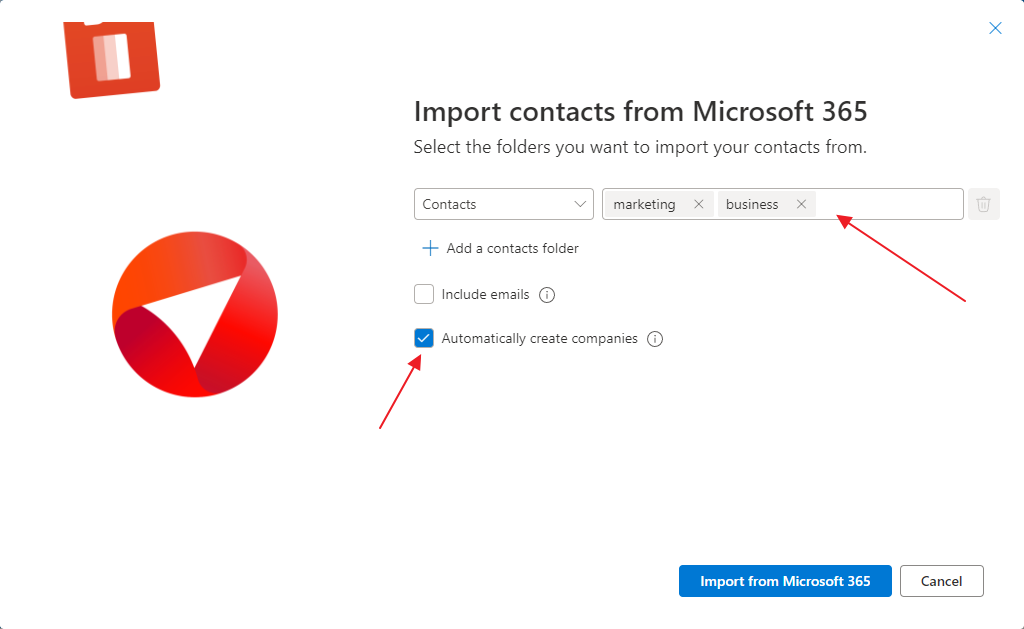 If you have emails in your Microsoft 365 account that you want to have in eWay-CRM, just mark Include emails and select how old emails you want to import. But remember the more emails you want to import, the more space in your database would be used - this could be a problem for the Free version of eWay-CRM.
If you are satisfied with the setting, click Import.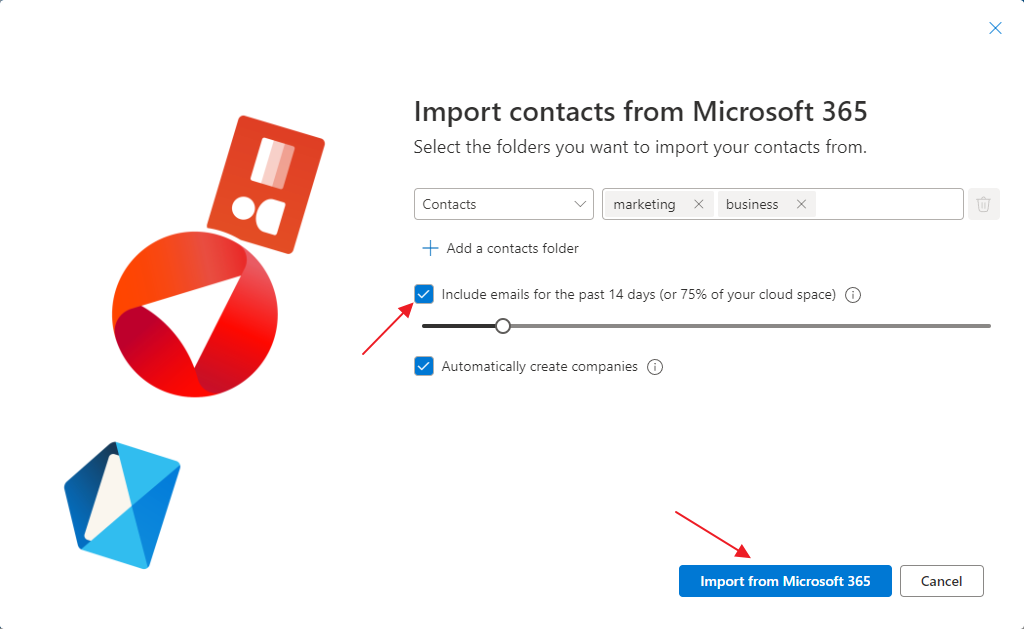 In the dialog, you can see the progress of the import. You will be informed about the successful finishing of the import.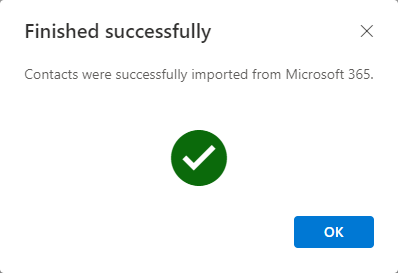 If the duplicate check is turned on and the import of contacts finds some duplicates, they will be saved in the Duplicates Contacts folder in Outlook (it is created unless it already exists).
Now, you can use all your contacts (and emails) in eWay-CRM.