Opening of Emails in MS Outlook Is Slow After the Installation of eWay-CRM
Description
Emails are opened very slowly when you have eWay-CRM installed and when you are using Microsoft Exchange in MS Outlook, too.
The issue is probably caused by incorrect download of the Offline Address Book (OAB) in Microsoft Outlook. If you want to check this possibility, go to the SEND/RECEIVE tab and select the Send/Receive Group icon. You need to click Download Address Book...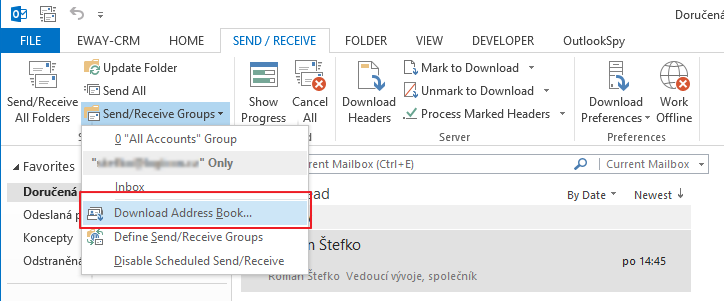 You will probably see this (or similar) error.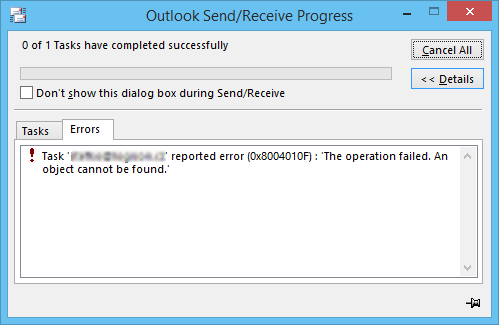 Version
All versions of eWay-CRM
Difficulty
Low
Resolution
The whole issue can be caused by the fact that the server is hosted on the different address than domain of mailboxes. The mailbox domain must have set Autodiscover pointing to the domain where Microsoft Exchange is hosted.
The manual for checking whether the Autodiscover is correctly installed, can be found in this link: https://blog.rmilne.ca/2014/10/02/how-to-check-exchange-autodiscover-srv-record-using-nslookup/