Maximum failed login attempts
The setting is in: Administration Center > Features > Security.
Maximum failed login attempts option sets how many times a user can write the password incorrectly before his or her account will be locked. Time for how long it will be locked is set by Account Lock Duration in Minutes.
Click Maximum failed login attempts to set the value.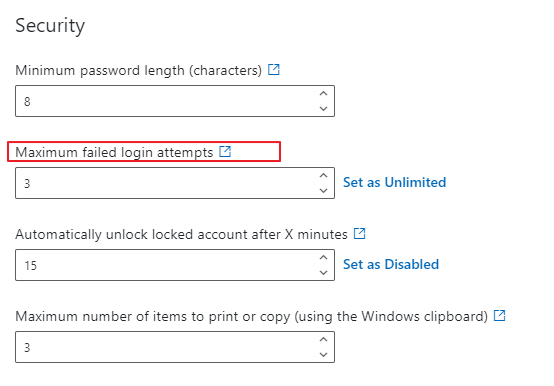 You fill in the number that represents unsuccessful attempts to enter the password before the account is locked. If the value is 0 the number of attempts is not limited.
When you change the settings, be sure to click Save. For more information, go to Features.
Availability: Global setting is available since eWay-CRM 5.1.2.