How to Proceed When eWay-CRM Free Storage Limit Is Reached

eWay-CRM is version for one user with limited storage space on eWay-Cloud. User has 200 MB of free space. This is remind you when you open eWay-CRM Free - and you can always update to eWay-CRM Premium just when you start eWay-CRM Free: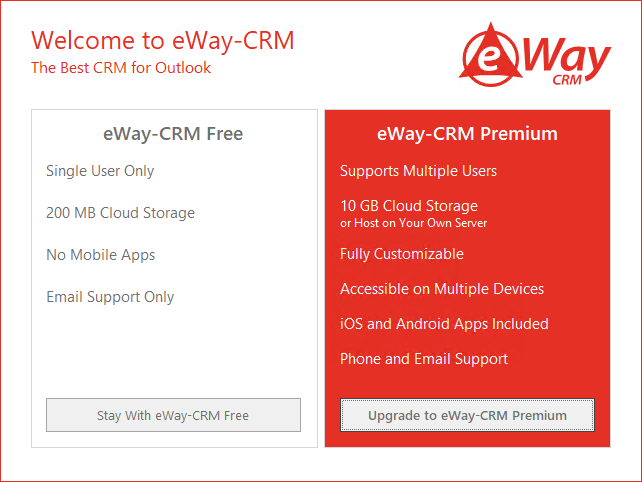 If the limit is reached, eWay-CRM is not synchronized with server anymore and up-to-date data are only on the local computer. If you are near the storage limit, you will see this dialog with progress when Microsoft Outlook is opened: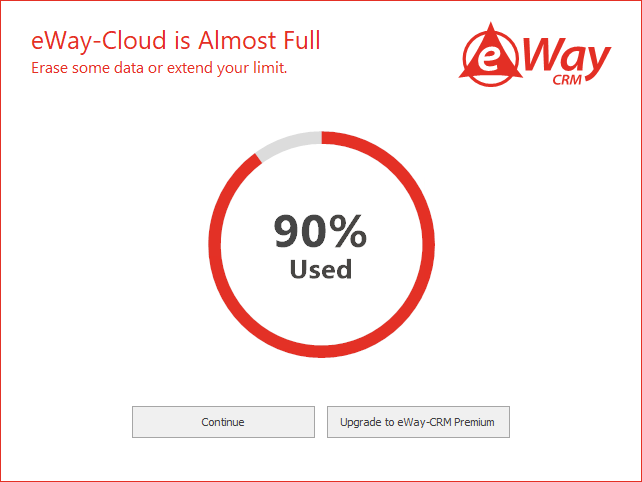 When the limit is reached, you will see this window: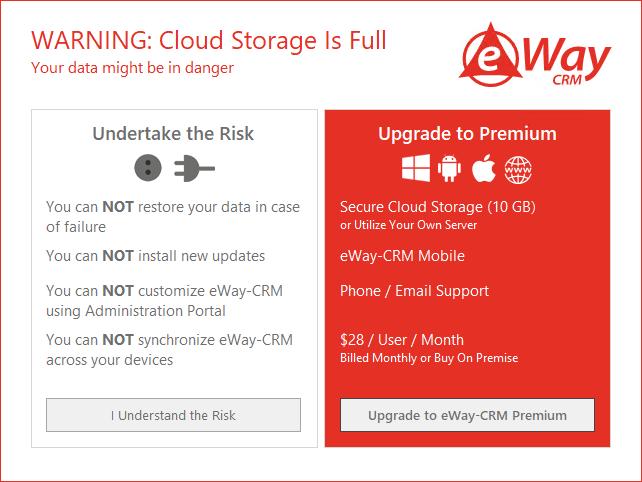 Now, you have two possibilities:
Click I Understand the Risk - data will not be synchronized with server, you will not be able to get updates and other functionalities, but you still can use eWay-CRM Free on your computer.
Upgrade to eWay-CRM Premium - if you click the button, you will be able to buy eWay-CRM where are no limitations. Please, follow steps in Manage Subscriptions.
You can see how you fill your database in Administration Settings in its status bar on the bottom of window: