How to Get More Information About Microsoft Outlook Crash in the Windows Event Log
Description
The eWay-CRM log does not always have enough information to solve Outlook crashing issues. In this case, you should use other diagnostic data like Event Log in Microsoft Windows.
Version
All versions of eWay-CRM
Difficulty
Medium
Resolution
Click Start in windows and type: eventvwr. Press Enter. Event Viewer opens.
Now, click Windows Logs in the left menu and select Application.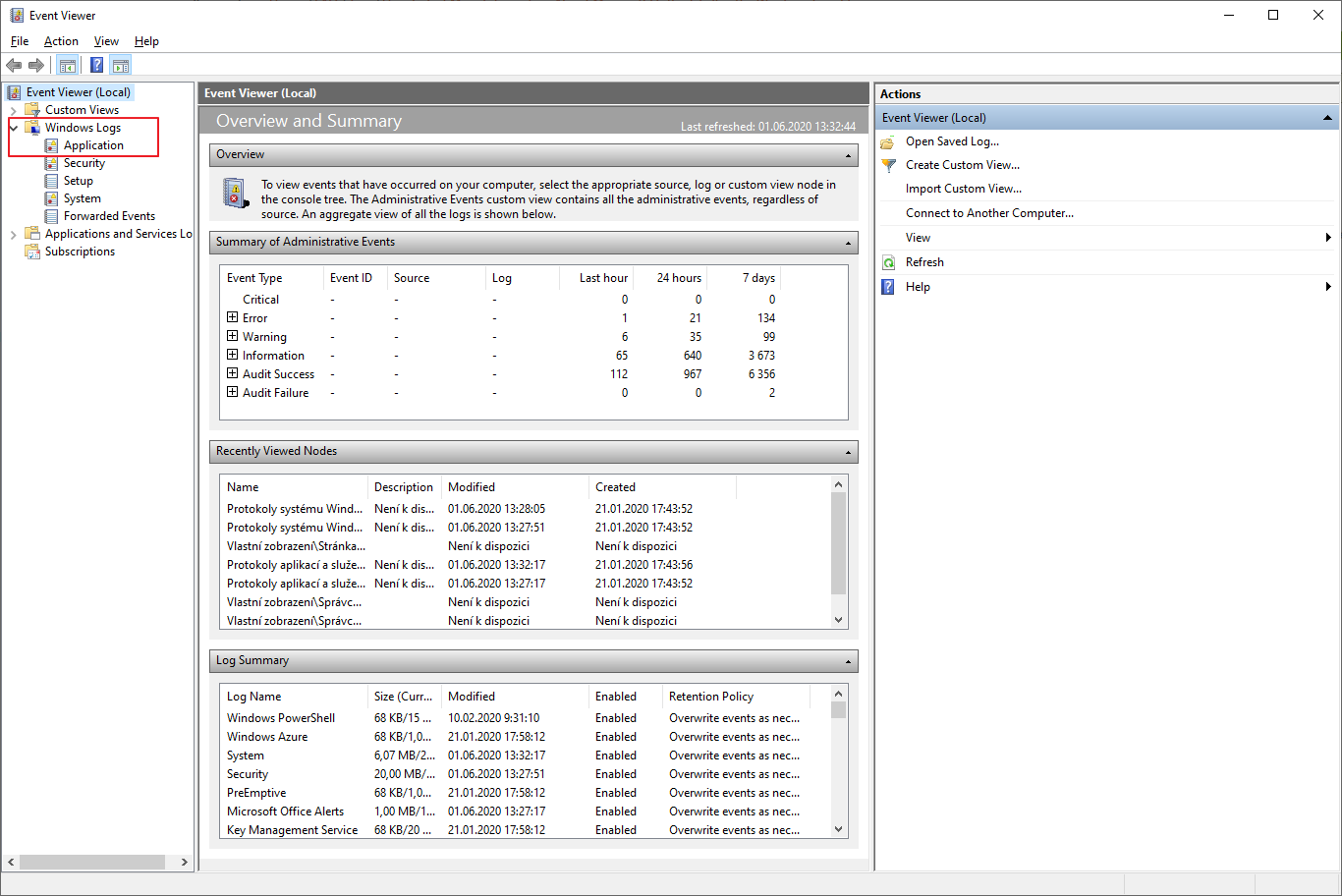 In the list, you should find an error related to Outlook in the time when it crashed. In detail, you see the error information.