How to Empty Auto-Complete List in Microsoft Outlook
Description
Some issues can be caused by the incorrect saved email address in Microsoft Outlook, or by several addresses that are incorrectly saved. These issues will be related to sending e-mails and working with them, or to delegating tasks.
You can erase auto-complete list also as a preventive measure.
Version
All versions of eWay-CRM
Difficulty
Low
Resolution
Option 1: Delete the specific email address from cache
The issue is caused by the email address that is incorrectly saved in the cache where you want to send the message or delegate task. MS Outlook saves email address into the cache in this form: eWay-CRM ([email protected]).
You need to erase this cached address. You can do it right while you typing the address: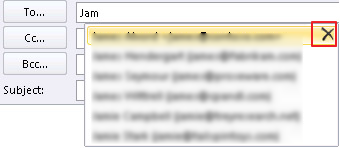 Just click the X button next to the cached email address.
Option 2: Erase the whole cache
If you want to erase the whole cache and all automatically filled addresses, please follow these steps:
Go to File in MS Outlook and click Options.
Select the Mail section where you can find the Empty Auto-Complete List button.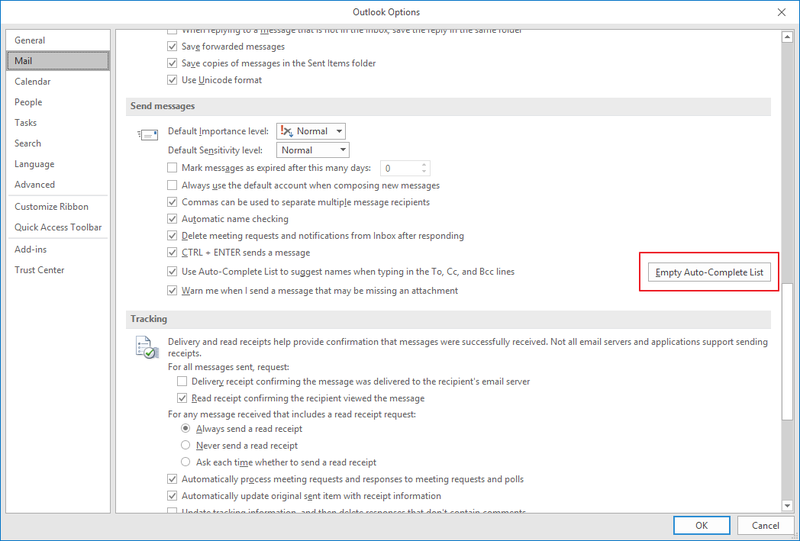 If you click the button, the cache will be erased and you won't experience this issue anymore.