Connect the existing emailkampane.cz account to eWay-CRM
Description
You need to generate an API hash (if there is none existing) in emailkampane.cz administration. After that API gets activated.
Version
All versions of eWay-CRM
Difficulty
Medium
Resolution
In emailkampane.cz administration, follow these steps: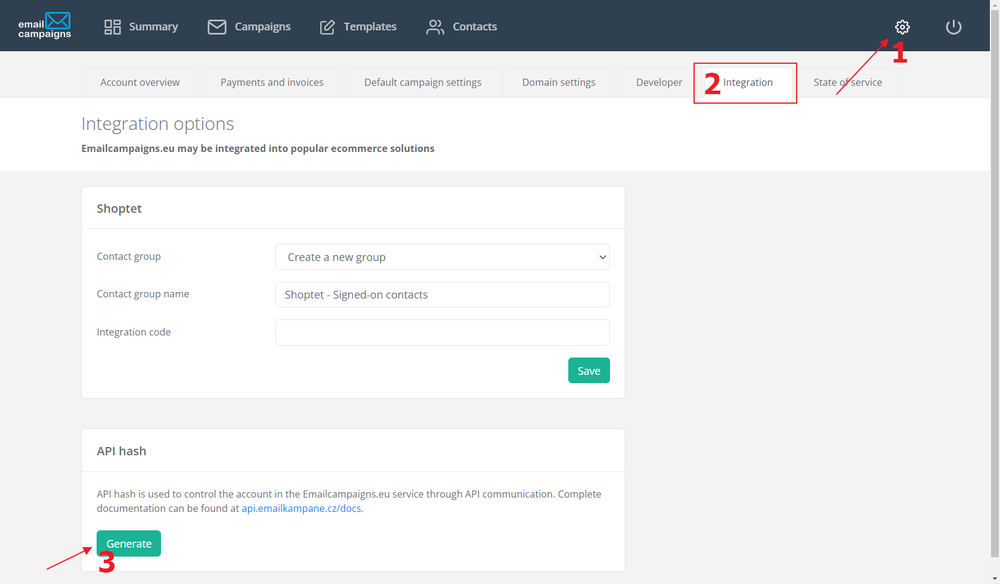 Click on the Settings icon.
Go to the Integration tab.
Click Generate to create the API hash.
Now, you can log in to your emailkampane.cz account in eWay-CRM Administration Center, as is described in Professional Email Account.