Microsoft Outlook Is Partly Displayed in Swedish
Description
You have set Microsoft Outlook in Swedish, even though you did not set it.
Versions
All versions of eWay-CRM
Difficulty
Medium
Resolution
The error is caused by Microsoft Outlook update KB4011086.
You need to uninstall this update. Please, follow these steps:
Open Control Panel in Microsoft Windows.
Go to Programs and Features.
Click View installed updates in the left menu.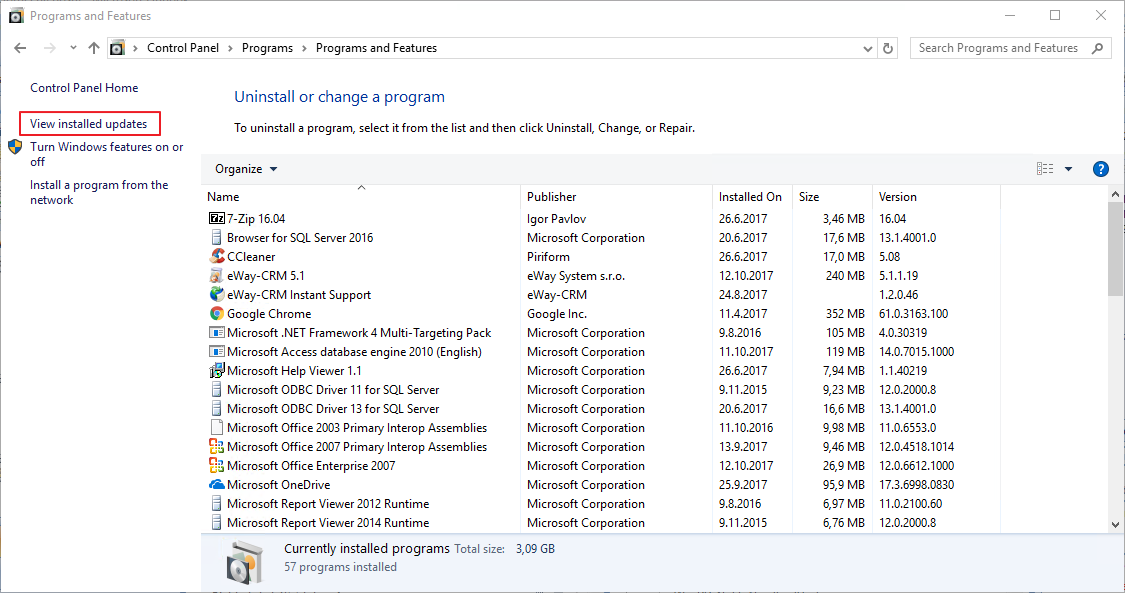 You will see the list of updates. In the search field (top right corner of the window), type KB4011086.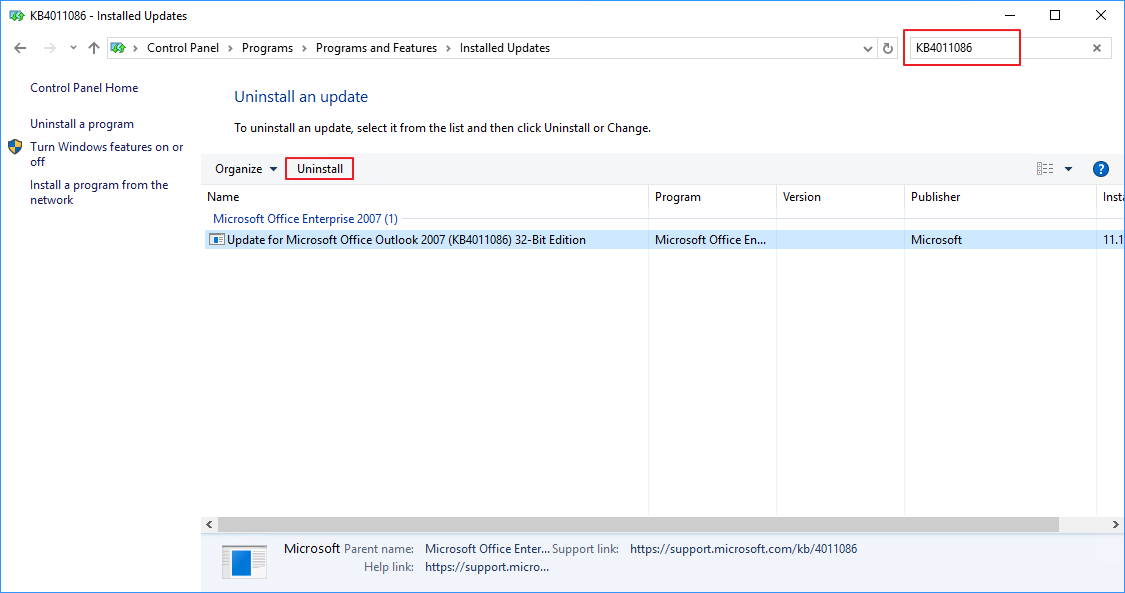 Uninstall this update.