How to Make Size of Outlook Data File Lower
Description
Due to the lack of computer memory, the work with Microsoft Outlook can go slower. Try to keep the data file in a lower size (up to 5 GB). See this article.
Version
All versions of eWay-CRM
Difficulty
Medium
Resolution
You can resolve it by setting its synchronization, so you will download only 6 months old emails.
Go to the File tab where you click the Account Settings icon and select the Account Settings option.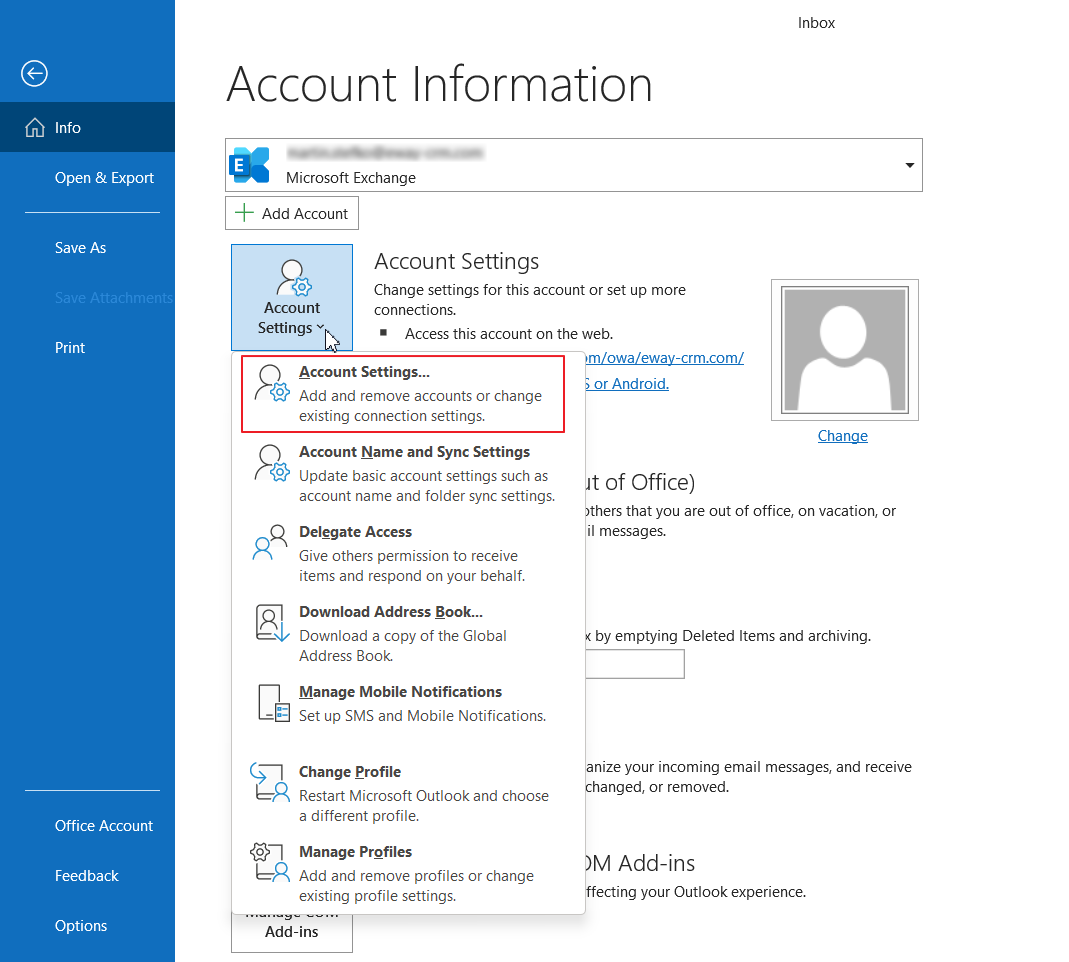 Here, in the Email tab, click Change.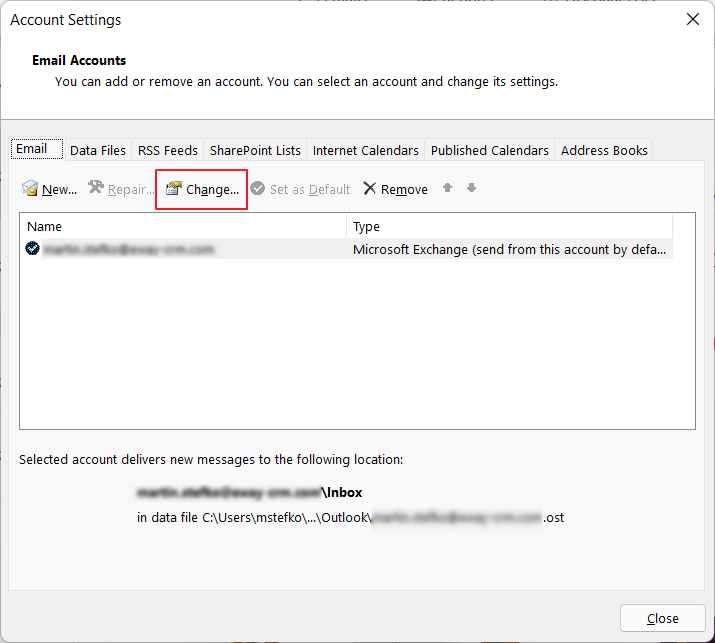 On the bar, move the Download email for the past indicator to the 6 months position.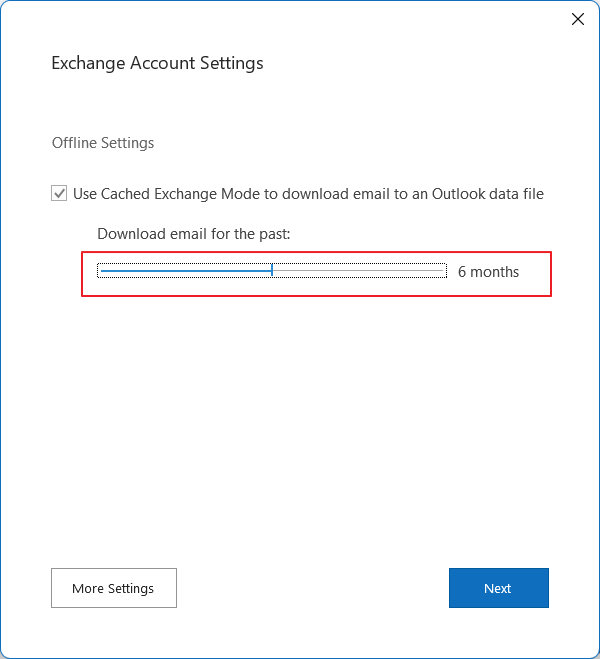 Confirm your choice.