"There is no data in Excel file to be imported" Error While Importing From Excel
Description
Excel file contains data, but you still see this dialog when you are trying to import data: "There is no data in Excel file to be imported."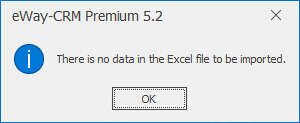 Version
All versions of eWay-CRM
Difficulty
Medium
Resolution
You need to check the Excel file whether there is only one sheet - sheets can be also hidden.
Click the sheet tab and select Unhide.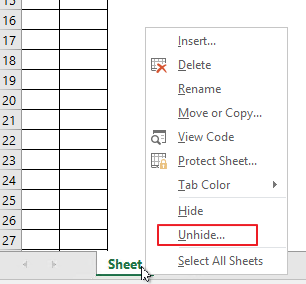 Delete all other sheets you do not need for import.