How to Solve Some Issues of eWay-CRM® Mobile Synchronization
Availability: The function is available since eWay-CRM® Mobile 1.2.5.
Description
A user has a synchronization error that cannot be repaired from the server. The eWay-CRM technical support analyzes the error, but not to limit a user, there is a solution for synchronization repair.
If a user does not send the error to our technical support, it can repeat.
Version
Since eWay-CRM® Mobile 1.2.5
Difficulty
Medium
Resolution
You should use steps below when you already consult the error with the eWay-CRM technical support:
In the main dialog, click Settings.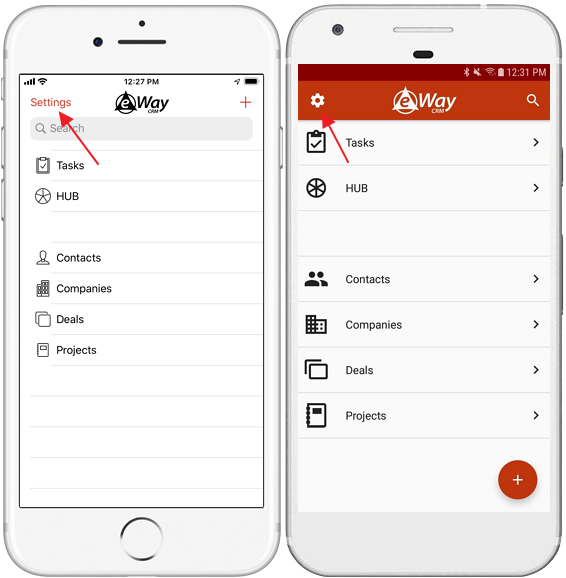 Select Synchronization.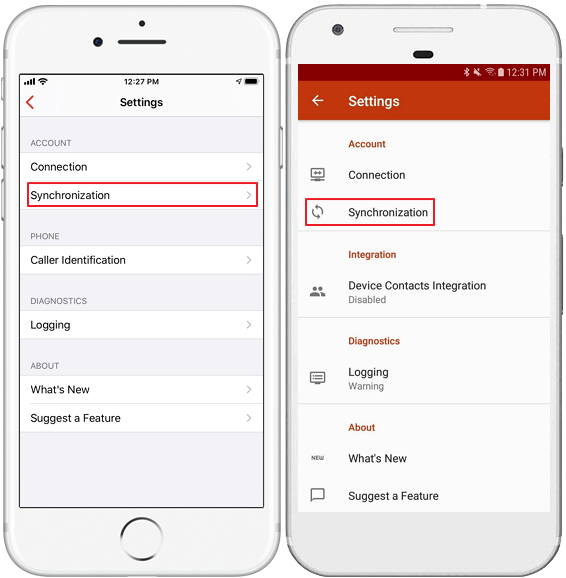 Now, select Advanced (iOS phones) or three dots (Android phones) in the top right corner.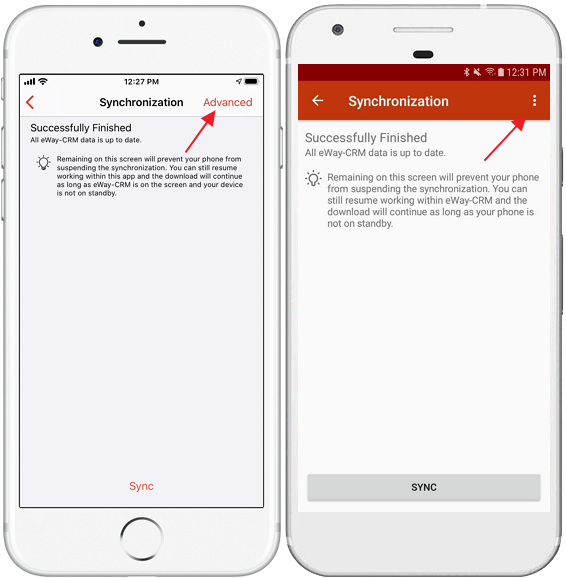 Tap Remove From Upload Queue.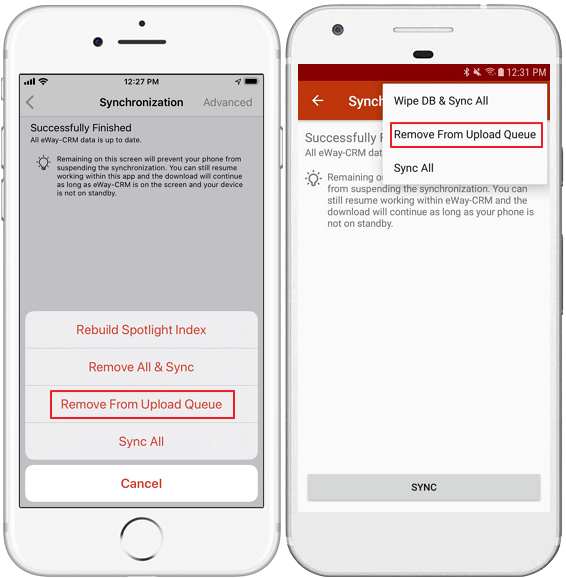 Paste the GUID value that was sent to you by eWay-CMR technical support and confirm it.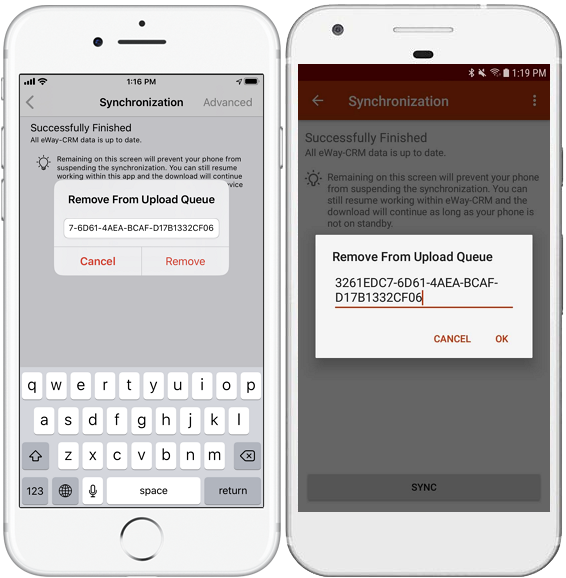 After successful removal, synchronization of your eWay-CRM® Mobile should run again correctly.