Delete Preferences While Opening Items From Links in Web Browser
Description
It can happen that way of opening items from links does not suit you anymore and you want to change it in your web browser - see Create Item Links and Open Them. This article shows you how to delete your preferences.
Version
All versions of eWay-CRM
Difficulty
Low
Resolution
Go to your default web browser and open this link: https://open.eway-crm.com/.
You will see this site: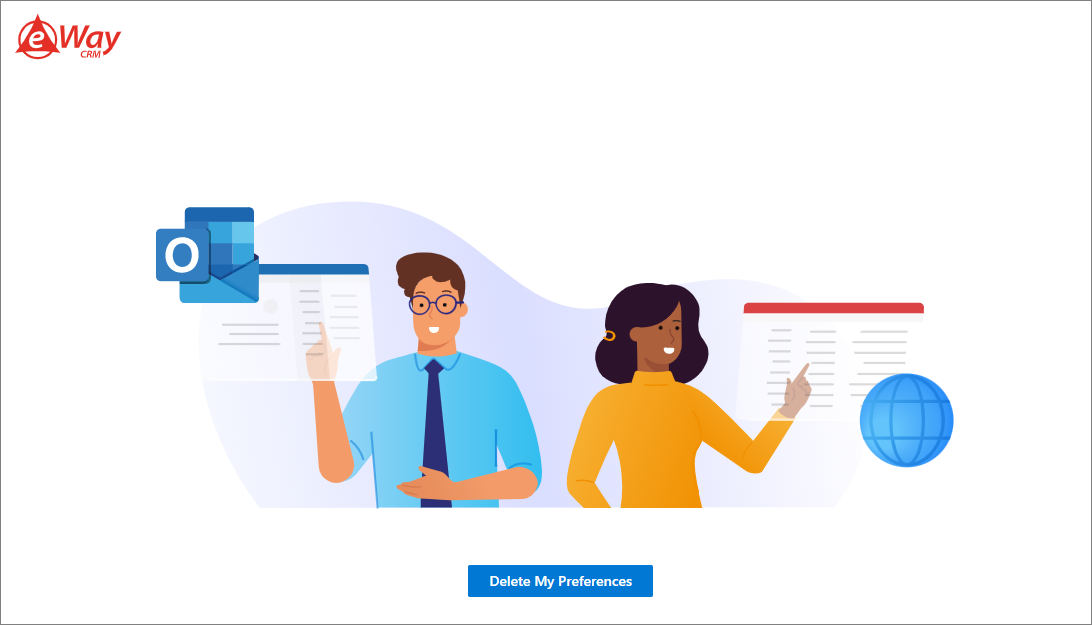 Click Delete My Preferences and the web browser will not remember your last choice anymore and you will be able to select a new way how to open items from links.