eWay-CRM Online on Different Devices
Content
PC
In your desktop version of Outlook, you can see the eWay-CRM icon. Click it and you will see the eWay-CRM Online panel.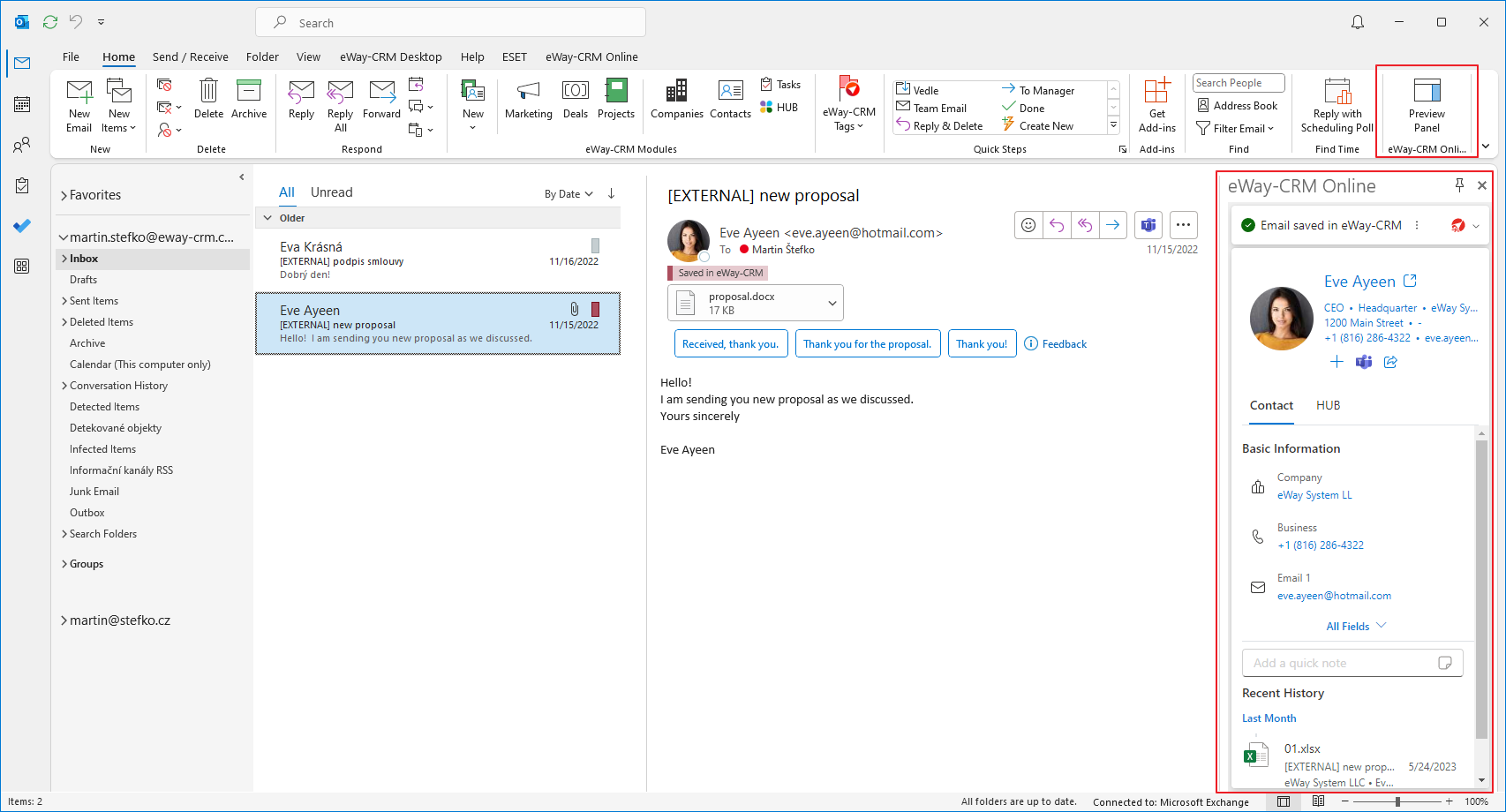 Outlook in the desktop version has also its own eWay-CRM Online ribbon where you can create new items or go to specific lists of items.

Mobile Phone
If you are using the Outlook app on your mobile phone, you can find the eWay-CRM Online there, too. Just click the three dots in the email (not the top three dots of the application).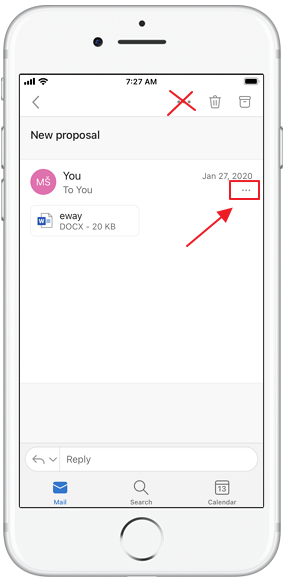 Then select eWay-CRM Online.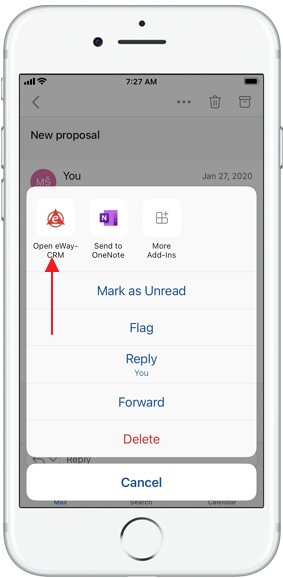 You will see the information the same way as in the pictures above.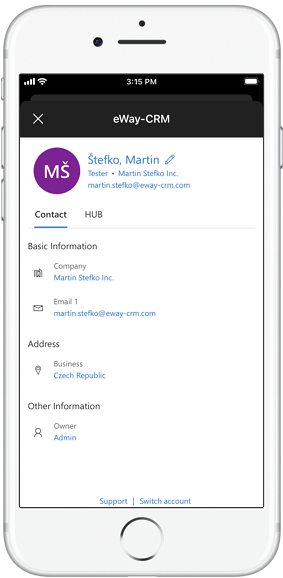 Mac
And it is the same for Outlook on Apple computers.