How to upgrade Microsoft SQL Server from 2005 to 2008 R2
Description
If you are using Microsoft SQL Server 2005, you may want to upgrade it on higher version. The reason can be the newer version of eWay-CRM that doesn't support Microsoft SQL Server 2005 anymore. In this case, you need to install Microsoft SQL Server 2008 R2 or higher.
If the change is forced by the update of eWay-CRM, you will be informed about it by the warning dialog that will appear right after the launch of eWay-CRM.

eWay-CRM doesn't allow you to relate the database that is created in Microsoft SQL Server 2005.
Version
All versions of eWay-CRM
Difficulty
Medium
Resolution
You can easily upgrade Microsoft SQL Server 2005 to Microsoft SQL Server 2008 R2 to fix the issue. Just follow these instructions:
Download Microsoft SQL Server 2008 R2 SP2 from https://www.microsoft.com/en-us/download/details.aspx?id=30438. Run the downloaded file.
When the package is extracted, you will see the option for the upgrade.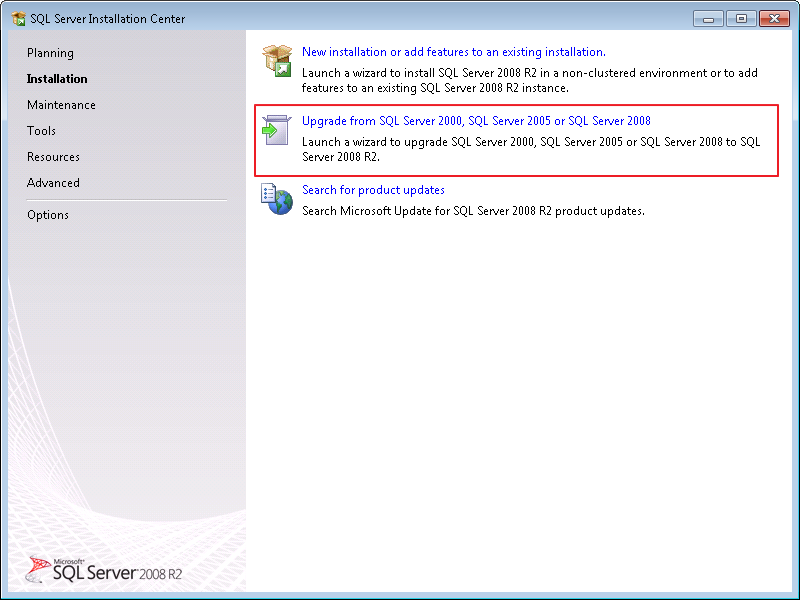 Click the upgrade option and then mark the I accept the license terms check box in the new dialog. Go on by Next.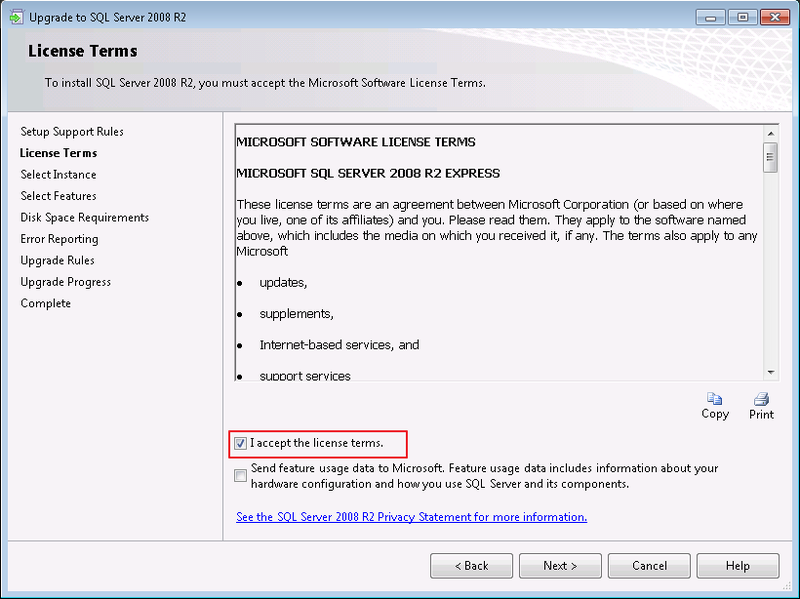 Select the instance you are using, it can be EWAYSQL.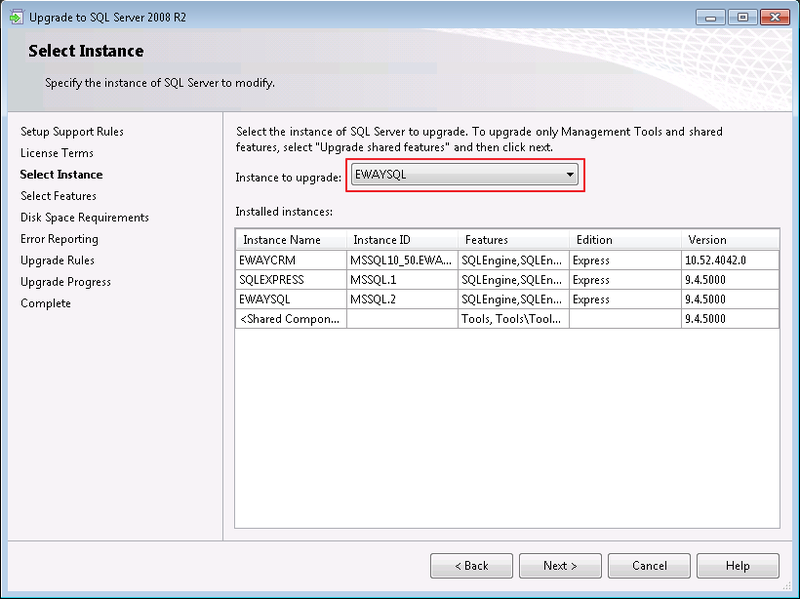 Confirm following dialogs and let the

Microsoft SQL Server 2008 R2 proceed and complete successfully.