How to Set or Change Web Service Address
Description
Web service is an address that you need for logging in to your eWay-CRM account and it is the only way how to synchronize your data via server. eWay-CRM settings allow you to set a new web service address or find out what address you are currently using.
Version
All versions of eWay-CRM
Difficulty
Low
Resolution
Open Microsoft Outlook with eWay-CRM Desktop.
Click eWay-CRM Settings in the eWay-CRM ribbon.

Go to the Connection tab. There you can find the web service address or you can set new credentials for logging in to the new web service if you have those credentials.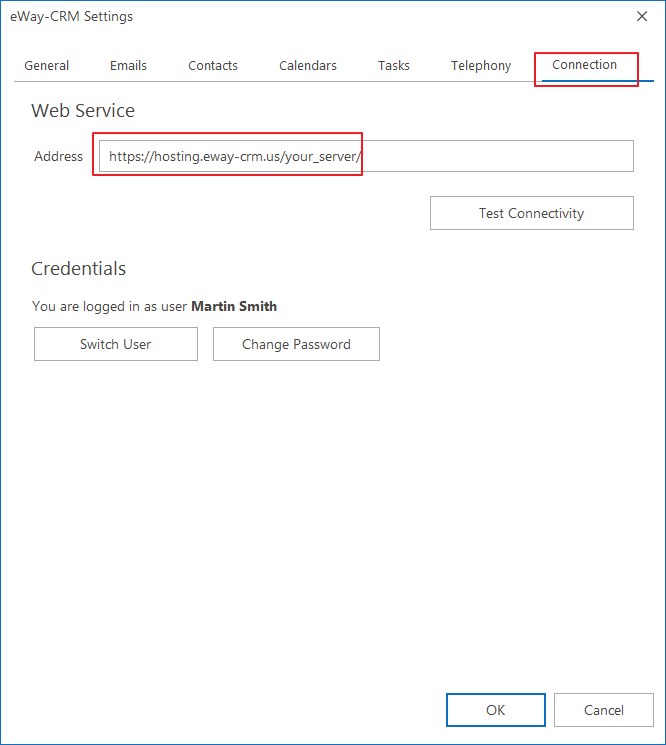 If you click OK, Microsoft Outlook will be restarted, if you have changed the web service. After the restart, the data check and synchronization will proceed.