How to backup personal folders with tasks and contacts in Microsoft Outlook
Description
The article describes the backup in the case that you are using POP3 or IMAP email account. If you are using Microsoft Exchange, you don't need to back it up. All data are saved on the Microsoft Exchange Server.
The restoration of personal folders is also related to the restoration of tasks relations between Microsoft Outlook and eWay-CRM.
Version
All versions of eWay-CRM
Difficulty
Medium
Resolution
Backup of personal files
Activate the guide for the export of items using Microsoft Outlook menu/ribbon (File > Import and export... or File > Open & Export > Import & Export in newer versions of Microsoft Outlook).
Then, follow these pictures: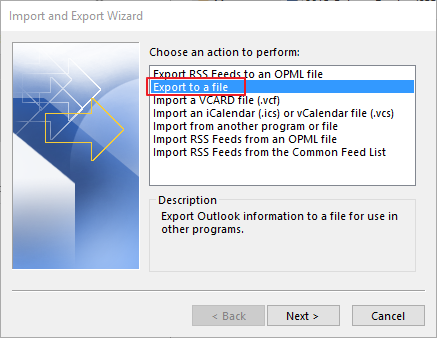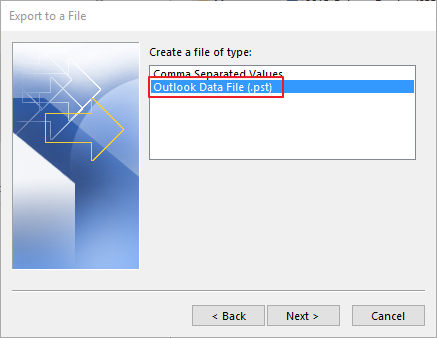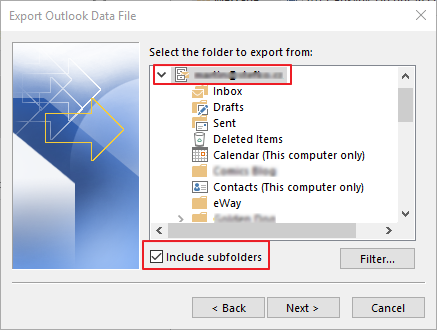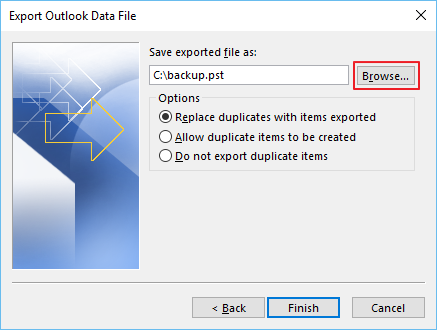 As soon as click the Finish button, the backup will be saved to the specified path. Remember this location, you will need it during import.
If you proceed the restoration on other computer, you will need to copy the backup file.
Restoration of personal folders
The first step of the restoration must be creating the new profile in Microsoft Outlook with the same email address that was set previously. When this step is done, open Microsoft Outlook with new profile and, again, activate the Import/Export guide.
Now, you will be restoring the backup to the new profile. Follow the picture instructions: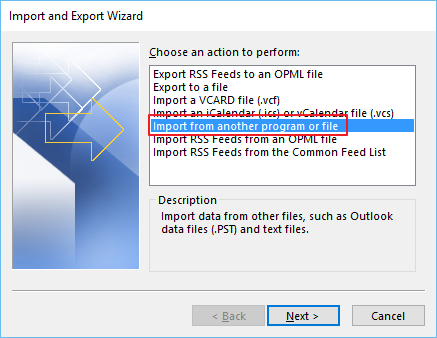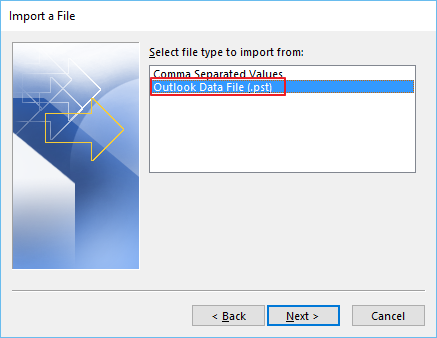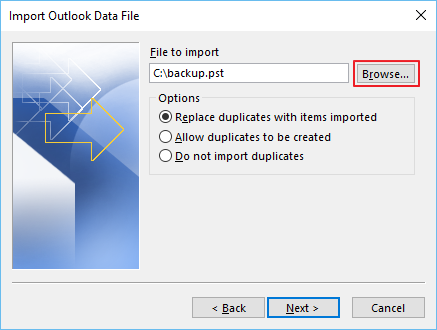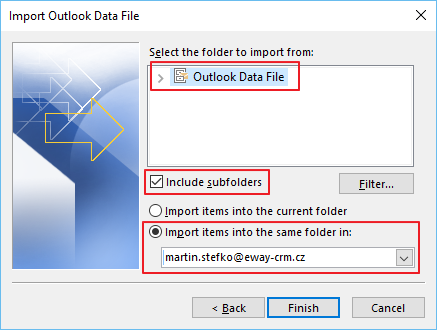 If you click Finish, your personal folders will be imported to the new profile in Microsoft Outlook.