Failing installation - the MSI issue/incorrectly uninstalled eWay-CRM
Description
If you start the eWay-CRM installation, you see these errors: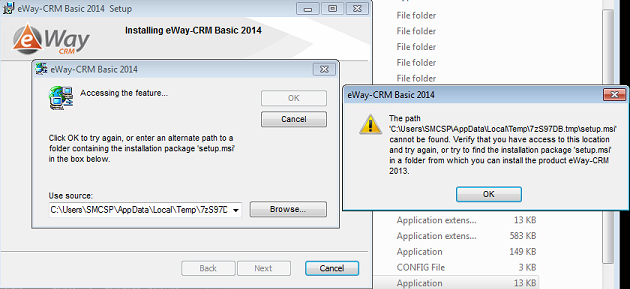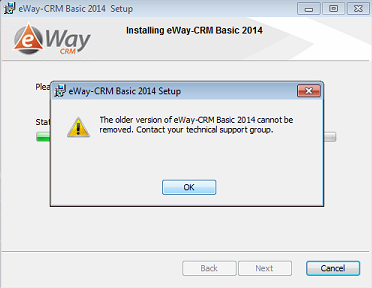 Version
All versions of eWay-CRM
Difficulty
Low
Resolution
The cause can be the incorrect uninstallation of previous version of eWay-CRM - some records remain in the system and the new installation cannot be completed successfully.
Follow these steps for the resolution:
Install the Windows Installer CleanUp and launch it.
Find eWay-CRM in the dialog and click the Remove option.
Start the eWay-CRM installation again.