Error -2147023294 during eWay-CRM installation
Description
During the eWay-CRM installation, you experience -2147023294 error and the application cannot be installed.
Version
All versions of eWay-CRM
Difficulty
Medium
Resolution
If you will see this dialog during the installation, you need to confirm it (click Yes).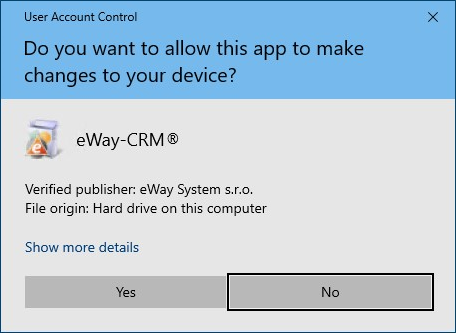 The installation needs administrator permissions to proceed. If the user does not confirm the dialog, the installation will end.