How to Share Analytics Data With Developers on iOS
Description
If eWay-CRM Mobile crashes (sudden fall), eWay-CRM Mobile log is not able to catch the cause of the fall (application is turned off right away). When the situation happens, we need diagnostics that is saved by iOS. These reports are send automatically to eWay-CRM team, but it is necessary to turn on this reporting on your iOS device.
Version
All versions of eWay-CRM
Difficulty
Medium
Resolution
Option 1: Basic Setting
If your eWay-CRM suddenly falls, check that you have turned on these settings:
Go to Settings on your iOS device and select Privacy.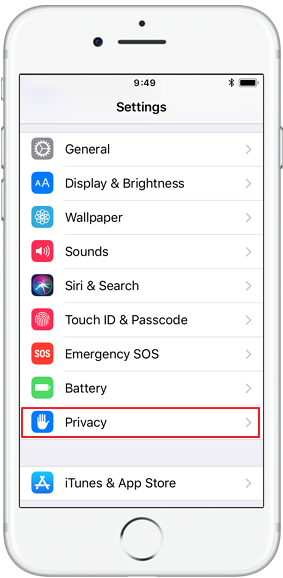 Tap Analytics.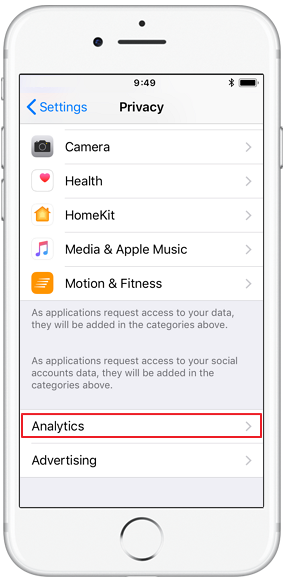 Now, you need to mark both these settings:
Share iPhone Analytics
Share With App Developers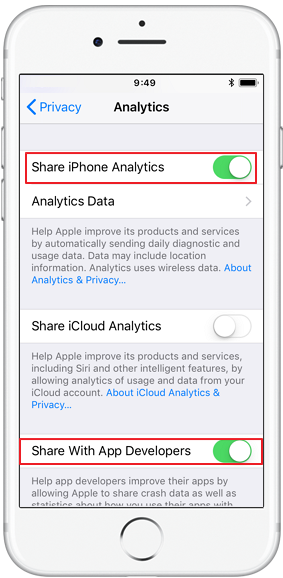 If these settings where previously turned off, let eWay-CRM crash again, if you are able to simulate situation it. Then, send us email to [email protected] where you add responses to these questions:
What are circumstances of the application crash?
What is the version of your iOS?
What is the model of your iPhone/iPad?
Option 2: Sending individual Logs
Sharing of analytics data is set globally. If you do not want to turn on this setting, you can manually send only a single records about the crash:
In the menu that is described higher, select Analytics Data.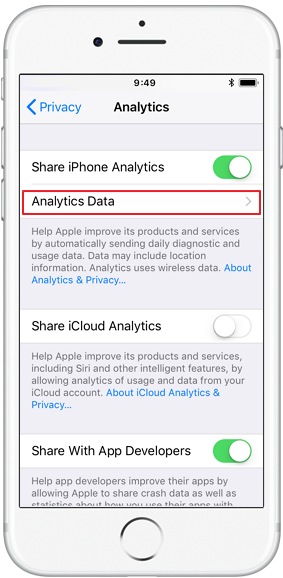 Tap the newest record with eWay-CRM in its name.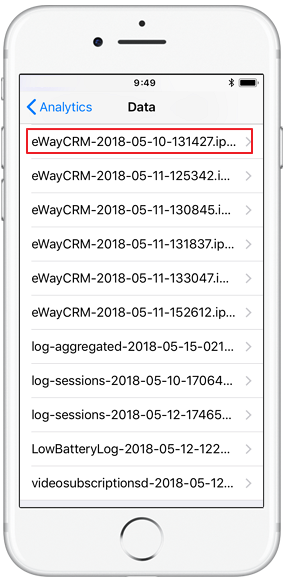 Send data using sharing button in the top right corner.