Maximum Height of Item Preview
Maximum Height of Item Preview defines what the height of uploaded images and previews in the list of documents will be. The height in pixels allows you to set the size that suits you best and that won't overload your database.
Double-clicking Maximum Height of Item Preview in the list will bring up the Global Setting card.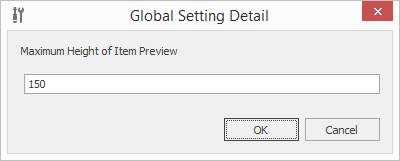 Field on the Global Setting Detail
Insert the value in pixels that is the maximum height of the uploaded picture and maximum height of the previews in the list (see picture below). It applies on profile pictures of contacts and user and pictures in Documents and Products modules. Lower the height in pixels, lower the burden on your database but also lower the quality of pictures if you want to enlarge them.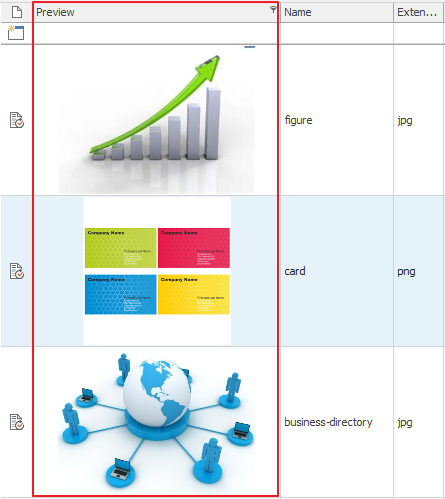 Clicking OK in the lower part of the Global Setting card will save changes and close the card. If you wish to close the Global Setting card without saving any changes, click Cancel.